Types of Fuel-Efficient Vehicles
Hybrid Cars
Hybrid cars combine a gasoline engine with an electric motor to maximize fuel efficiency. The electric motor assists the engine, especially during low-speed city driving, reducing fuel consumption. Hybrid cars are like superheroes of the car world. They use two kinds of power to move – gasoline and electricity. Imagine having a regular car engine and a special electric motor working together.
When you start driving, the gasoline engine and the electric motor take turns to power the car. The electric motor helps out when you're going slow, like in traffic or when you're just starting. This saves gasoline and makes the car use less fuel. So, hybrid cars are great because they're friendly to both your wallet and the environment!
Plug-In Hybrid Cars
Similar to hybrids, plug-in hybrids have larger batteries that can be charged externally. This enables longer all-electric driving ranges, minimizing the need for gasoline on shorter trips. Plug-in hybrid cars are like super smart versions of regular cars. They have two power sources: a gasoline engine and a big battery that you can charge using electricity from your home.
When you're driving short distances, you can use only electricity from the battery. But if you're going on a longer trip, the gasoline engine kicks in to help. The cool part is that you can plug in your car and charge it, just like you charge your phone. This saves a lot of gas and makes the car really friendly to the planet and your wallet!
Electric Cars
Electric cars run solely on electricity stored in their batteries, producing zero tailpipe emissions. They are perfect for urban commuting and short distances, with advancements in battery technology continuously improving their range. Electric cars are like really fancy remote-controlled cars, but you get to be inside and drive them. Instead of using gas like regular cars, they run entirely on electricity.
They have a big battery that stores all the electricity they need. When you drive, the battery gives power to an electric motor, and that's what makes the car go. The best part is, they don't make any pollution because they don't have a tailpipes like gas cars. So, electric cars are like a breath of fresh air for the environment!
Hydrogen Fuel Cell Vehicles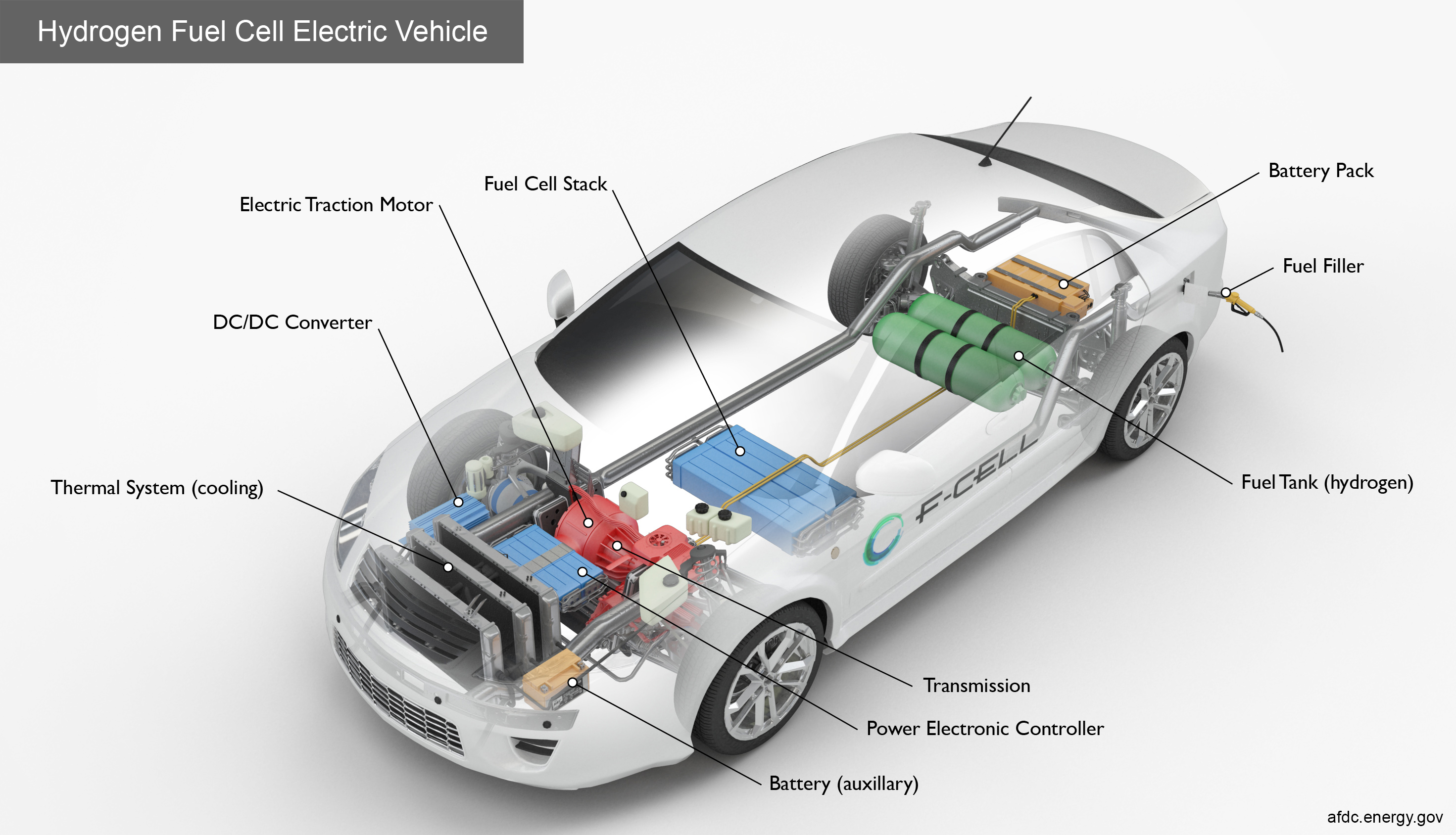 These vehicles use a chemical reaction between hydrogen and oxygen to produce electricity, powering the car's electric motor. Their only emission is water vapor, making them incredibly eco-friendly. Hydrogen fuel cell vehicles are like magic cars that run on water power. They have a special system that takes hydrogen gas from a tank and oxygen from the air. These two things mix in a special device called a fuel cell, and they create electricity to power the car.
The only thing that comes out of the tailpipe is water vapor – just like when you breathe out on a cold day. So, these cars don't make any pollution, and they're really friendly to the Earth!
Diesel Efficiency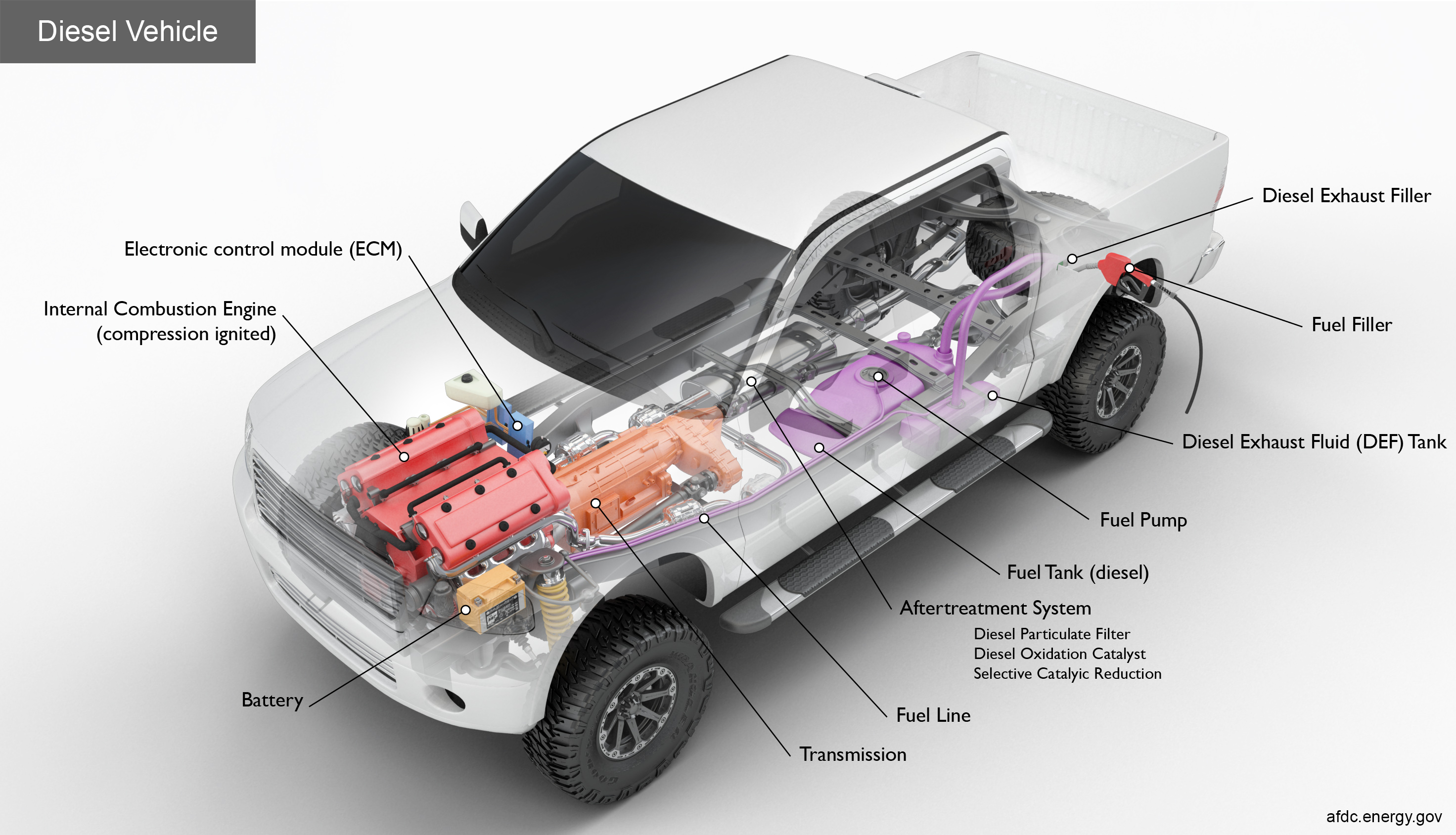 While facing some controversy, modern diesel engines are more fuel-efficient than ever due to improved technology. They provide higher torque and better fuel economy, especially on long highway drives. Diesel efficiency is about making diesel-powered cars work really well and use less fuel. Newer diesel engines are like super smart engines. They burn diesel fuel in a way that makes them stronger and use less fuel.
This is great for long trips, like driving on highways, because they can go a long way without needing too much fuel. It's like having a car that's both powerful and fuel-friendly at the same time!
Efficient Gasoline Cars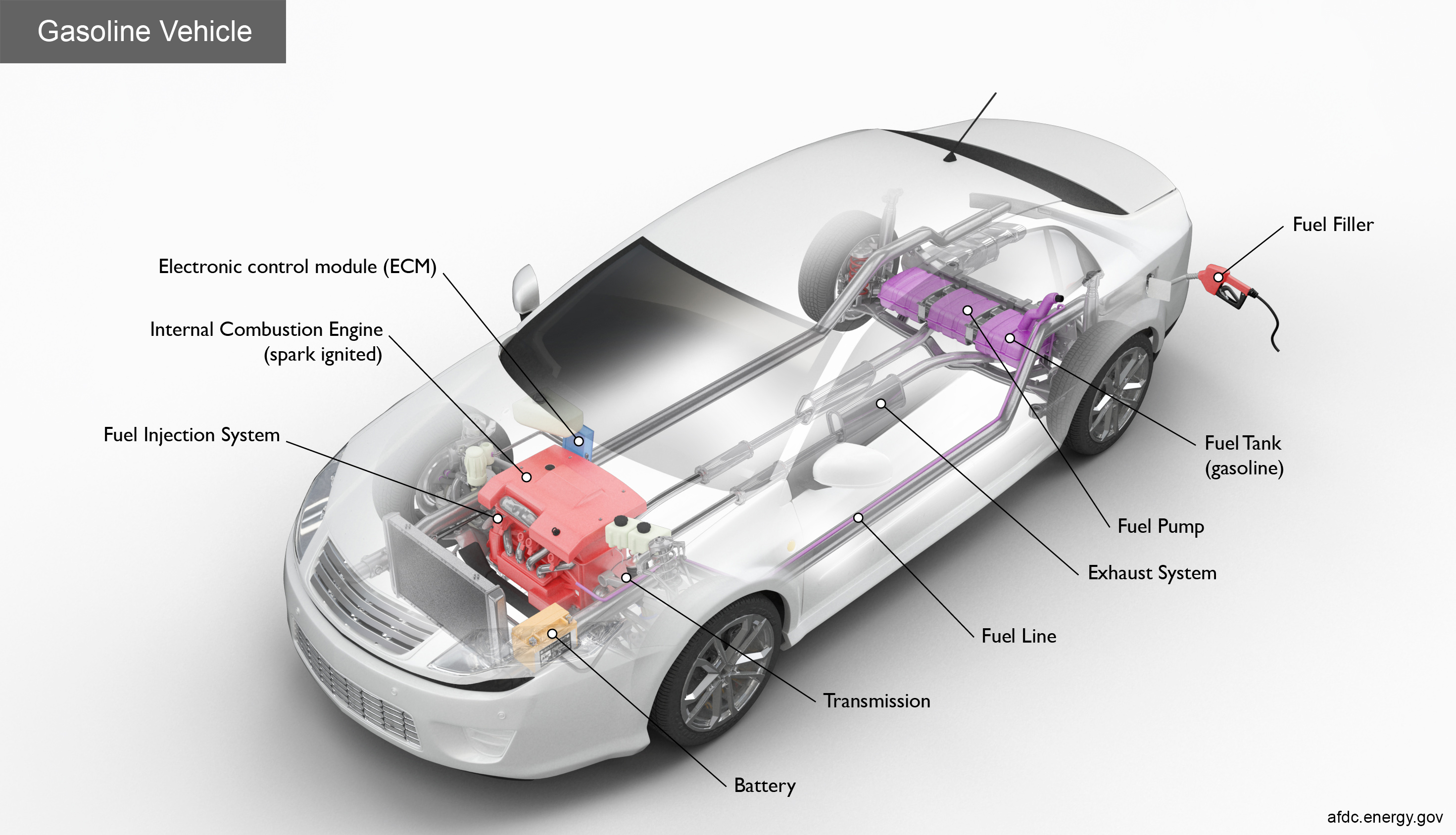 Conventional gasoline-powered cars have also become more efficient through advancements like direct injection and turbocharging. They offer a balance between affordability and efficiency. Efficient gasoline cars are like superheroes that save gas while zooming around. They have special engines that use less gasoline to make the car go. Some of these engines are really good at using every drop of gasoline to make the car move forward.
This means you can drive a good distance without needing to stop for more gas. So, these cars are like your money-saving buddies and they're good for the environment too!
Natural Gas Vehicles
Natural gas is a cleaner-burning alternative to gasoline or diesel. Compressed Natural Gas (CNG) vehicles emit fewer pollutants and can be cost-effective for certain fleets. Natural gas vehicles are like cars that use a cleaner kind of gas. Instead of regular gasoline or diesel, they use something called natural gas. This gas is better for the environment because it doesn't make as much pollution. It's like giving your car a special, cleaner kind of food to run on.
These cars are especially good for places that want to keep the air clean and reduce pollution. So, natural gas vehicles are like the Earth-friendly choice!
Lightweight and Aerodynamic Designs
Efficiency isn't solely about the type of fuel. Many vehicles focus on being lighter and more aerodynamic, reducing the energy required to move through the air and improving overall fuel economy. Lightweight and aerodynamic designs for cars are like making them super sleek and easy to move through the air. Imagine wearing a streamlined swimsuit to swim faster – it's kind of like that for cars. When cars are lightweight, they don't need as much energy to move. And when they're aerodynamic, they can glide through the air with less resistance.
This helps them use less fuel and go farther on each drop of gas. So, these designs make cars like energy-saving champions!
Continuously Variable Transmissions (CVTs)
CVTs offer a seamless range of gear ratios, optimizing engine performance and fuel efficiency. They adjust to driving conditions more effectively than traditional automatic transmissions. Continuously Variable Transmissions (CVTs) are like magic gearboxes in cars. Instead of changing gears like regular cars, they have a special system that smoothly adjusts the power from the engine to the wheels. It's like having an infinite number of gears that can change smoothly.
This helps the car use just the right amount of power at any speed, which makes it more fuel-efficient. So, CVTs are like the secret sauce that makes cars run smoother and save more gas!
Energy Recovery Systems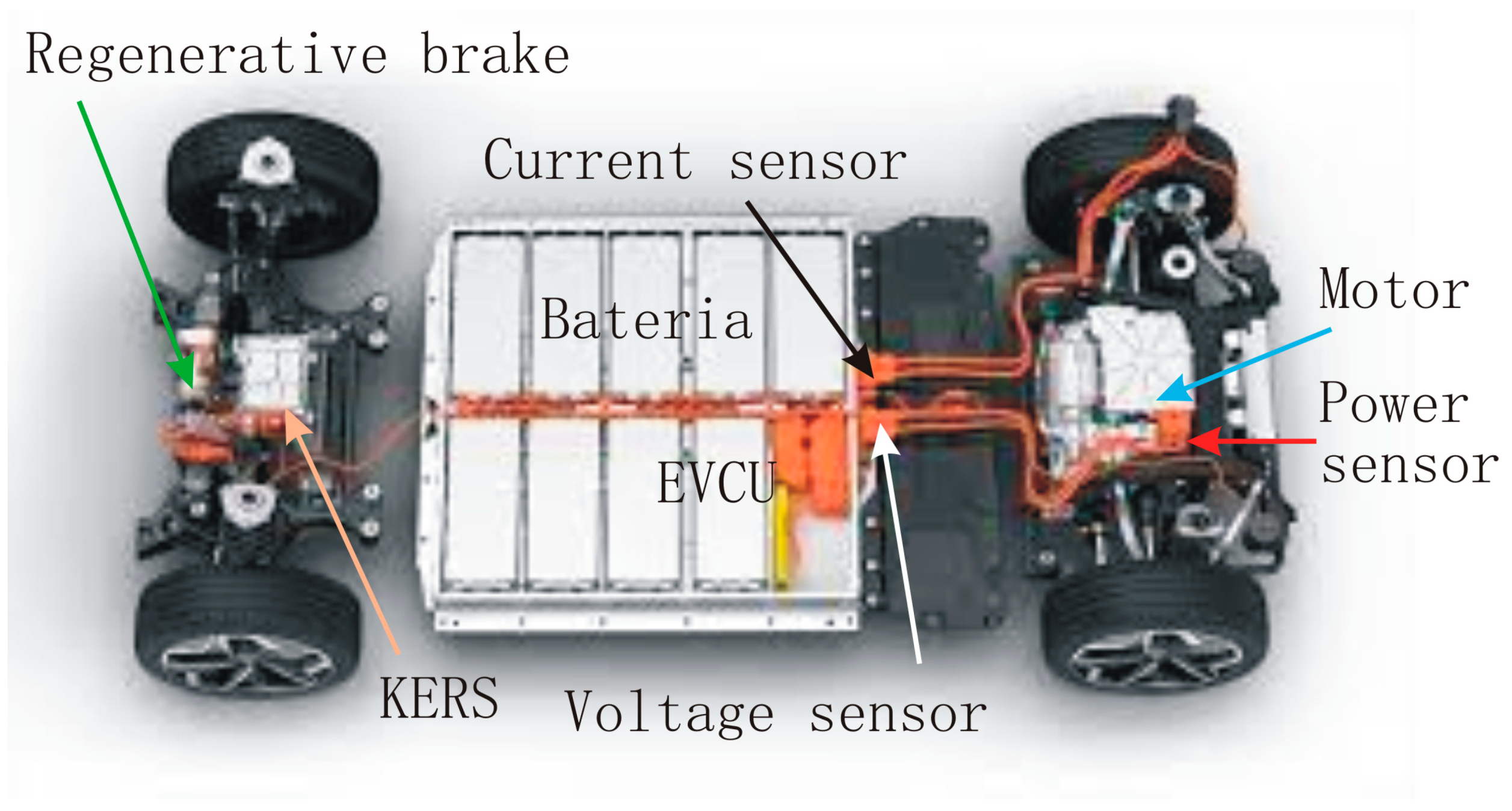 Some vehicles utilize regenerative braking and other energy recovery systems. These technologies capture and store energy that's typically wasted during braking or deceleration, then use it to power the vehicle or recharge batteries.
Energy Recovery Systems in cars are like clever systems that recycle energy. You know how when you brake, the car slows down and some energy is wasted? Well, these systems capture that wasted energy and store it. Later, when you need to speed up again, they give that stored energy back to the car.
It's like reusing leftovers to make a tasty new meal. This makes cars use less fuel because they're using energy they already had. So, energy recovery systems are like car wizards that help save energy and gas!