Introduction to Mercedes-Benz GLE
When it comes to luxury SUVs, few names stand out as prominently as the Mercedes-Benz GLE-Class. This exceptional vehicle combines the best of German engineering with cutting-edge technology and opulent comfort. In this comprehensive article, we will delve into the world of the GLE Mercedes, exploring its specifications, features, and all the minute details that make it a true marvel on wheels.
Exterior Design
The GLE-Class boasts a striking and sophisticated exterior design that reflects Mercedes-Benz's commitment to elegance and aerodynamics. With its bold front grille, LED headlights, and sculpted bodylines, this SUV exudes a strong and commanding presence on the road. The available AMG styling package enhances the sporty aesthetics with larger wheels, unique bumpers, and chrome accents.
Interior Comfort
Step inside the GLE's cabin, and you're greeted by a world of luxury and comfort. The spacious and meticulously crafted interior features premium materials such as leather, wood, and metal accents. The seats are not only sumptuously comfortable but also offer ample support, ensuring a relaxed and enjoyable driving experience, even on long journeys.
Technology and Infotainment
Display styles
Natural voice control
Touch control concept
Mercedes-Benz is renowned for its technological innovations, and the GLE-Class is no exception. The centerpiece of the infotainment system is the MBUX (Mercedes-Benz User Experience) with dual 12.3-inch screens. This setup provides crisp graphics, intuitive controls, and a wide range of features, including voice command functionality that responds to the prompt, "Hey, Mercedes."
Connectivity options abound with smartphone integration, Apple CarPlay, and Android Auto compatibility, making it easy to access your favorite apps and stay connected while on the go.
Performance
Under the hood, the GLE-Class offers a range of powerful and efficient engine options. The base model typically comes with a turbocharged four-cylinder engine, which delivers a respectable balance of performance and fuel economy. For those seeking more power, there are several V6 and V8 engine choices, including electrified versions with mild-hybrid technology.
The GLE's performance is further enhanced by the 4MATIC all-wheel-drive system, ensuring confident handling in various driving conditions. The available AIRMATIC suspension system allows you to customize your ride's comfort and sportiness, adapting to different driving situations at the push of a button.
Safety Features
Adaptive Highbeam Assist Plus
Parking Package
with 360-degree camera
Safety is a top priority for Mercedes-Benz, and the GLE-Class is equipped with an impressive array of advanced safety technologies. These include adaptive cruise control, lane-keeping assist, blind-spot monitoring, and automatic emergency braking. The GLE also offers an optional Driver Assistance Package that adds features like active steering assist and traffic jam assist, making highway driving more relaxed and secure.
Interior Space and Versatility
The GLE-Class is designed with practicality in mind. Its generous cargo space and versatile rear seats allow you to carry everything from luggage to sports equipment with ease. The power liftgate makes loading and unloading effortless, while the available third-row seating option allows you to accommodate up to seven passengers.
Luxury Amenities
The GLE-Class offers a host of luxury amenities to enhance your driving experience. Depending on the trim level, you can enjoy features like a panoramic sunroof, heated and ventilated front seats, massaging front seats, and a premium Burmester sound system. The available ambient lighting system allows you to set the mood with 64 different colors, creating a personalized and inviting atmosphere inside the cabin.
Off-Roading Capability
While the GLE-Class is primarily a luxury SUV designed for on-road comfort and performance, it also offers some off-roading capabilities. The optional Off-Road Engineering Package equips the GLE with features like adaptive damping, a low-range transfer case, and a downhill speed regulation system, allowing you to confidently tackle challenging terrain.
Fuel Efficiency
Despite its robust performance capabilities, the GLE-Class remains relatively fuel-efficient, thanks in part to its advanced engine technology and aerodynamic design. Depending on the engine choice, you can expect competitive fuel economy figures, making it a practical choice for daily commuting and longer trips.
Model Variants
Mercedes-Benz offers several variants of the GLE-Class to cater to different tastes and preferences. These include the standard GLE 350, the sportier GLE 450, and the high-performance Mercedes-AMG GLE 53 and GLE 63 S. Each variant comes with its own unique set of features and performance characteristics, allowing buyers to select the GLE that best suits their need.
Mercedes-Benz GLE 350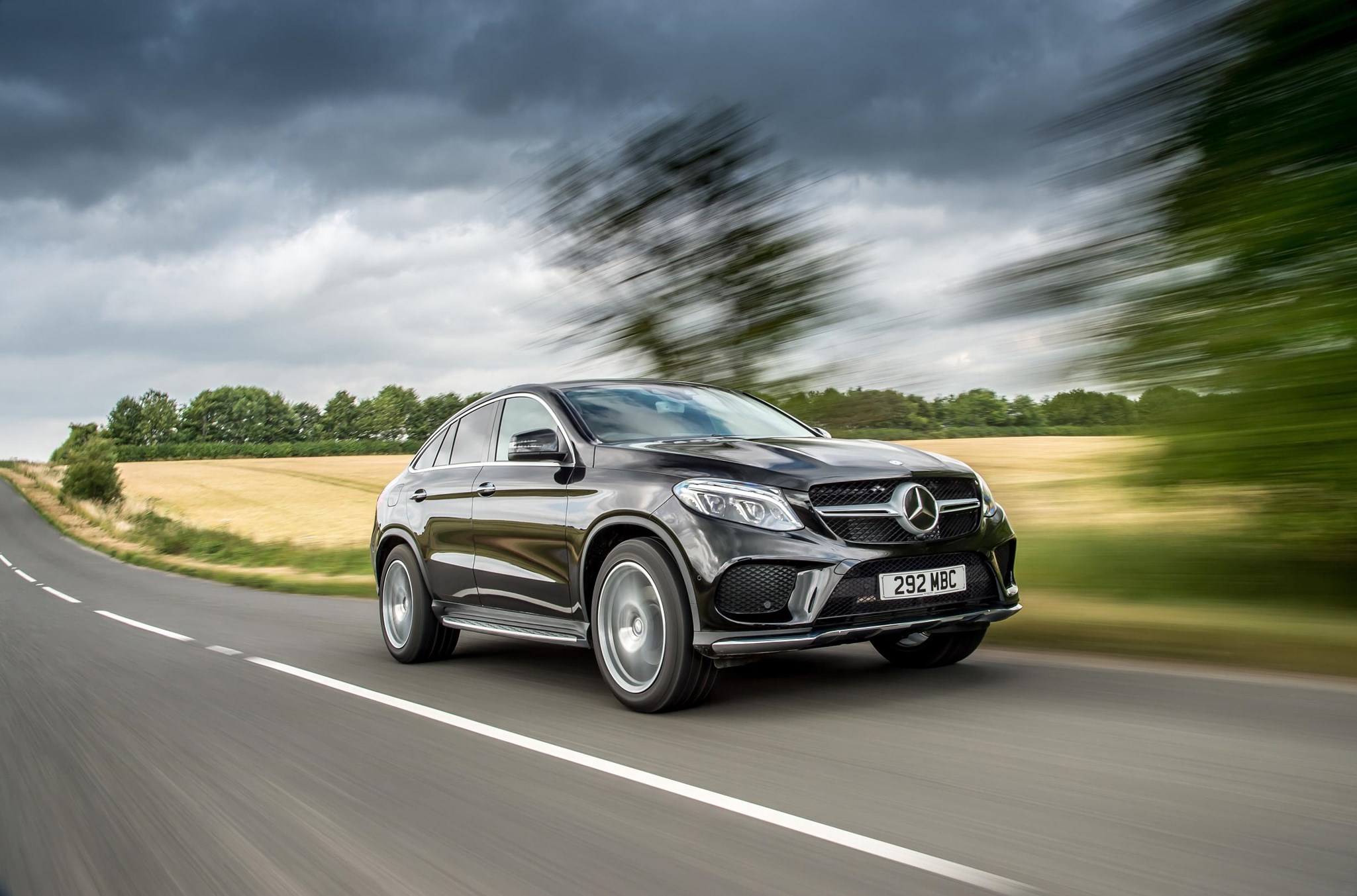 Mercedes-Benz GLE 450
Mercedes-Benz GLE 53
Mercedes-Benz GLE 63
Pricing
The pricing for the Mercedes-Benz GLE-Class varies depending on the trim level, engine choice, and optional packages selected. As of my last knowledge update in September 2021, the starting price for the base GLE 350 was around $54,750, while higher-performance models like the Mercedes-AMG GLE 63 S could exceed $113,000 with options. However, prices may have changed since then, so it's advisable to check with a Mercedes-Benz dealership for the most current pricing information.
Conclusion
In conclusion, the Mercedes-Benz GLE-Class represents the pinnacle of luxury, performance, and innovation in the SUV segment. With its stunning exterior design, opulent interior, advanced technology, and versatile performance options, it caters to a wide range of drivers seeking both comfort and excitement on the road. Whether you're looking for a family-friendly SUV or a high-performance sports model, the GLE has something to offer. Mercedes-Benz has truly set the bar high with the GLE-Class, ensuring its place as a prominent figure in the luxury SUV market.