Have you ever wondered how scientists can explore the deep ocean, a place full of mysteries? They use special underwater robots, and these robots are like superheroes of the sea! Let's dive into the exciting world of underwater robotics and learn about different types of robots that help us explore underwater places.
Underwater Robots You Control from Afar (ROVs)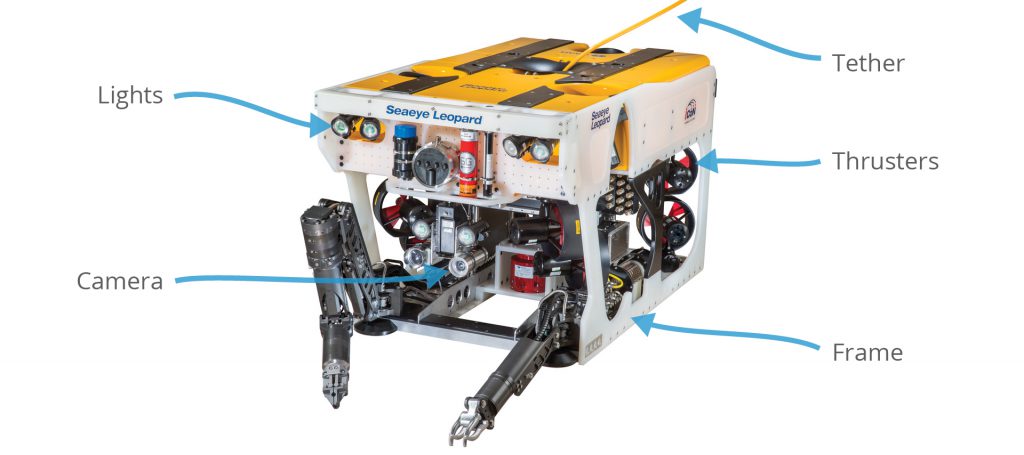 Imagine having a robot friend that you can control from a distance. These robots are called Remotely Operated Vehicles, or ROVs for short. People control them from the surface, like playing a video game. They can go really deep and have cameras, lights, and sensors to take pictures and collect information from under the water. It's like sending a brave explorer into the deep sea to find hidden treasures and discover amazing sea creatures.
Underwater Drones on a Mission (AUVs)
Have you heard of drones flying in the sky? Well, we also have drones that can swim underwater! They're called Autonomous Underwater Vehicles, or AUVs. These robots can work on their own, without anyone guiding them. They follow a path and collect information about things like how warm the water is, how salty it is, and what kinds of animals live there. AUVs help us make maps of the ocean floor, learn about ocean currents, and find out more about what's hidden under the sea.
Robots with Handy Arms (Manipulators and Robotic Arms)
Just like our arms help us pick things up and move them around, underwater robots can have arms too. These special arms are like underwater hands that can do all sorts of tasks. They can pick up objects, take samples from the bottom of the ocean, and even do delicate surgeries on things underwater. Think of them as the helpful hands of the deep sea – they can reach places that people can't and do jobs that were once really hard.
Robots with Special Grasping Tools (Underwater Grippers)
Imagine having a tool that lets you grab things underwater. Well, underwater robots can have those too! They're called underwater grippers. These tools can hold onto things underwater, which helps robots do jobs like bringing up things from sunken ships or collecting samples from the ocean floor. There are many different kinds of underwater grippers, each designed for a special job. They're like the underwater version of a super useful Swiss Army knife.
Strong Robots for Big Jobs (Intervention Vehicles)
Sometimes, there are big jobs to do underwater, like fixing things or building structures. That's where intervention vehicles come in. These robots are really strong and have powerful tools. They can weld things together, cut things, and even lift heavy objects underwater. It's like having a team of underwater builders who can do tough jobs to fix things under the sea.
To sum it up, underwater robotics is like an amazing adventure where cool technology meets the mysteries of the deep ocean. We have robots that people control from afar, underwater drones that explore on their own, helpful robot arms, special gripping tools, and super strong intervention robots. These robots are helping us learn more about the ocean and the incredible things that live there.
So, next time you look at the ocean, remember that there's a hidden world under the water, and robots are there to explore and discover its secrets. It's like a secret mission led by the awesome power of underwater robotics!