Vertical takeoff aircraft, or VTOL, represent a fascinating frontier in aviation technology. These versatile flying machines can ascend straight up into the sky, eliminating the need for traditional runways. In this article, we'll delve into different types of VTOL aircraft, from tilt rotors to electric wonders, and explore their various applications. So, fasten your seatbelts, and let's take off into the world of vertical flight!
1. Tilt Rotors
Tilt rotors are a unique breed of VTOL aircraft that combine the capabilities of helicopters and fixed-wing airplanes. They feature rotors at the tips of their wings, which can be tilted to transition from vertical takeoff to forward flight. A notable example of a tilt rotor aircraft is the V-22 Osprey, used by the U.S. military for troop transport and aerial refueling.
Tilt rotors are known for their exceptional versatility, as they can take off vertically like a helicopter and then switch to high-speed horizontal flight, covering long distances efficiently.
2. Tilt Wings
Tilt wing aircraft, like the Canadair CL-84, employ a similar concept to tilt rotors but with a different wing design. In this case, the entire wing tilts to enable vertical takeoff and landing. Tilt wings offer stability and control during hover and can swiftly transition to conventional flight once in the air.
3. Vertical Takeoff and Landing Jets
Vertical takeoff and landing jets, often referred to as VTOL jets, are designed for precision in confined spaces. The iconic Harrier Jump Jet is a classic example of this category. With powerful engines that can direct thrust downward, these jets can lift off vertically and then shift to horizontal flight.
VTOL jets have been widely used by militaries for their ability to operate from short runways or even unprepared surfaces, providing strategic advantages in various combat scenarios.
4. Electric VTOL Aircraft
The future of aviation is electric, and that includes VTOL aircraft. Electric VTOLs are designed to be eco-friendly and quiet, making them suitable for urban air mobility and short-distance transport. Companies like Joby Aviation and Lilium are pioneering the development of electric vertical takeoff aircraft for urban transportation and air taxi services.
These electric VTOLs promise to revolutionize urban commuting by providing a quicker and more environmentally friendly alternative to traditional ground transportation.
5. Vertical Takeoff Fighter Jets
When it comes to military aviation, vertical takeoff fighter jets are a force to be reckoned with. The iconic British Aerospace Harrier and the cutting-edge F-35 Lightning II are prime examples of these high-performance aircraft. They can take off vertically, allowing them to operate from aircraft carriers or small airfields.
Vertical takeoff fighter jets are known for their agility and adaptability in combat situations, giving them a distinct advantage on the battlefield.
Here are some examples of VTOL aircraft:
V-22 Osprey
The V-22 Osprey is a special airplane that can take off and land like a helicopter but also fly like a regular airplane. It's used by the military for tasks like moving troops and supplies quickly. This aircraft is unique because it can do both vertical and horizontal flight, making it handy for various missions.
Harrier Jump Jet
The Harrier Jump Jet is an airplane that can go up and down straight like a helicopter. It's often used by the military and can take off from short runways or even stand still in the air. This makes it good for places with limited space, like small airfields or aircraft carriers. It's known for its ability to move around quickly and do important jobs in different situations.
Canadair CL-84
The Canadair CL-84 is an airplane that can tilt its wings and go up and down like a helicopter. It's used for tasks like surveillance and helping ships at sea. This special feature makes it good for staying still in the air and flying smoothly, which is important for certain missions.
Joby Aviation's electric VTOL aircraft
Joby Aviation's electric VTOL aircraft is like a futuristic flying taxi. It's powered by electricity, so it's quieter and more eco-friendly. This aircraft can take off and land vertically, like a helicopter, and it's designed to fly short distances in cities. It's an exciting innovation that could change the way we travel in crowded urban areas, making transportation quicker and greener.
Lilium's electric VTOL aircraft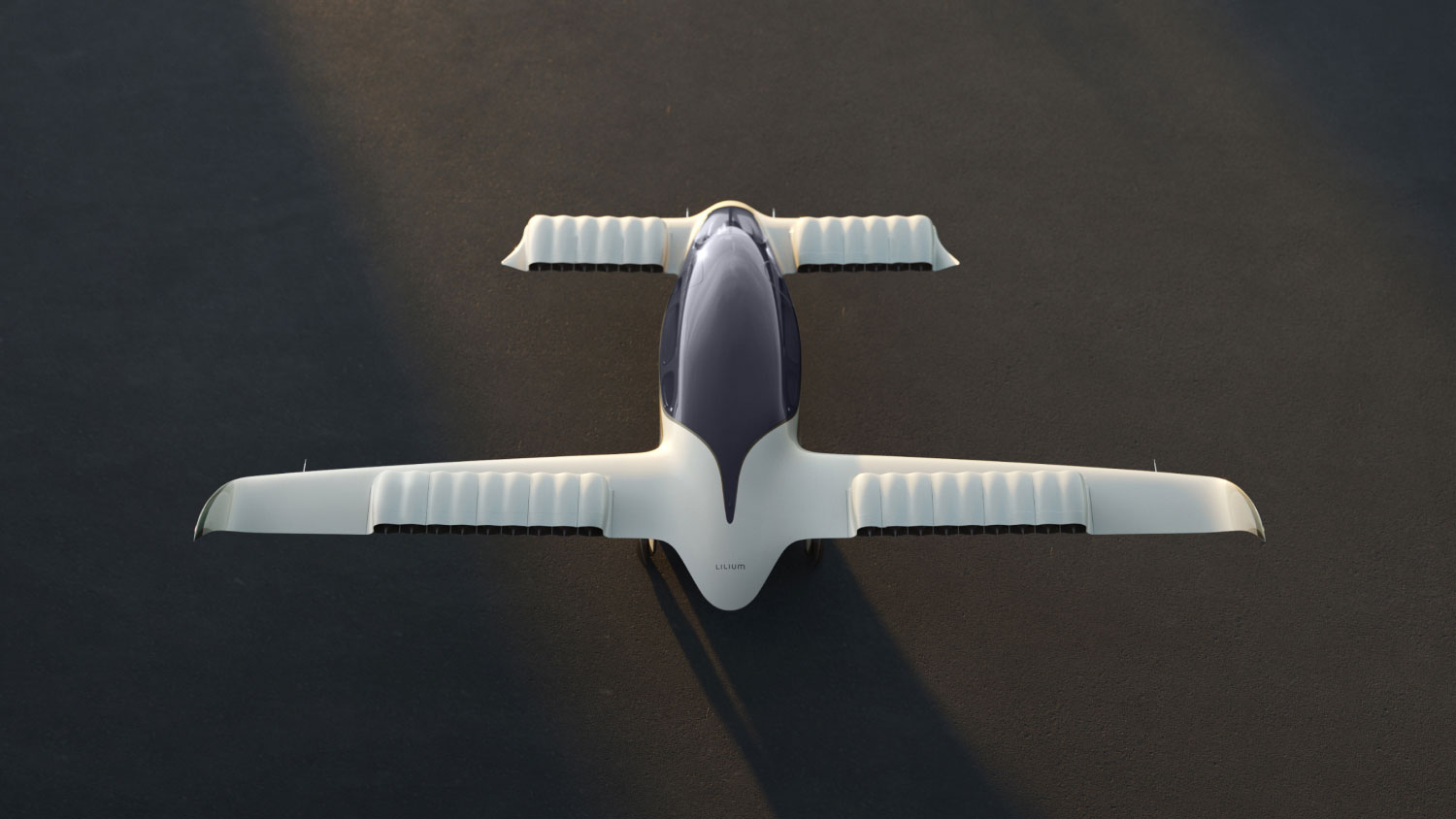 Lilium's electric VTOL aircraft is a new kind of plane that's powered by electricity, like a big battery. It can take off and land straight up in the air, just like a helicopter. This aircraft is being designed for short trips in cities, like a flying taxi. It's special because it's not loud and doesn't produce pollution, which is good for the environment. So, it's like a quiet, clean way to get around the city in the future.